Age of Barbarians Chronicles
Games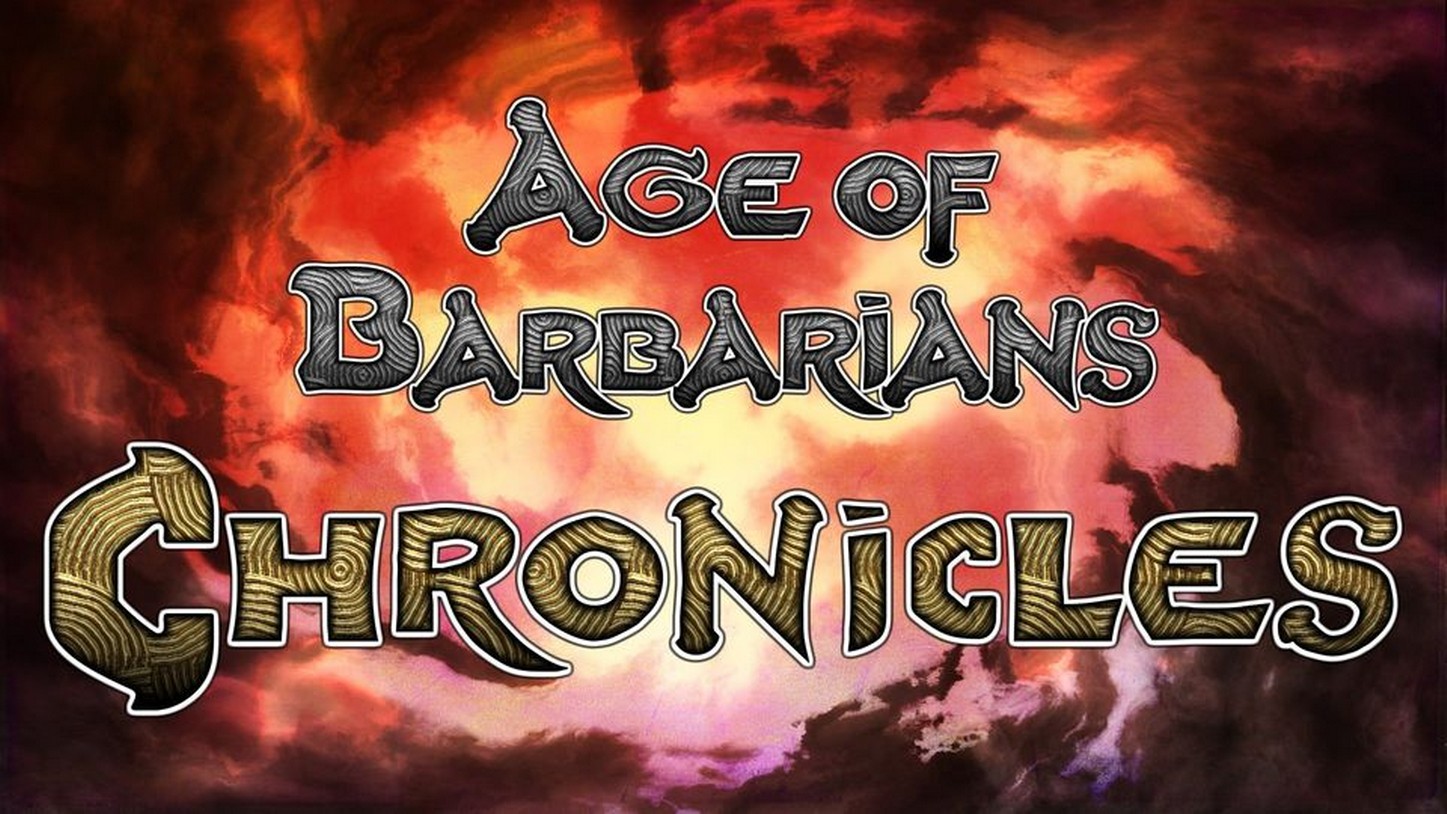 Chronicles is a crude and violent action RPG game in pure Sword & Sorcery style. Get ready to live the heroic and bloody adventures of barbarians, amazons, and sorcerers against the insane and omnipotent Sorcerer Gods, absolute masters of the prehistoric world of Atlan.
The world is old... ancient.
The stories about to be told are lost in the nights of time.
Two moons still shone in the sky, and the world was prehistoric.
Only Atlan, the land of the created, carried with it glimmers of civilization.
But it was already too ancient, decadent, and would soon disappear forever.
So let me tell you about the memories of those ancestral times.
The chronicles of men and women who fought, prayed, loved, and hated so that all would not be lost.
Let me tell you, The Barbarians' chronicles.
A SAVAGE PREHISTORIC WORLD TO DISCOVER
An ancient lost land called Atlan, full of legends, mysteries, prehistoric beasts, nightmarish creatures and dangers of all kinds,
populated by civilizations with ancient customs and unique mythology.
REFINED AND BRUTAL COMBAT MECHANICS
The art of combat involves dodges, parries, blocks, attacks of various types, counterattacks, rolls, unbalances and blood-filled fatalities.
LOOT ARMOR, WEAPONS AND SHINING TREASURES
The ancient dungeons of Atlan conceal numerous treasures, including powerful weapons, shields, armor, helmets, rings, and so on,
which increase your combat efficiency.
Age of Barbarians Chronicle is drenched in old school, from the RPG system, which is based on the RPG called Age of Barbarians of the same name,
to the Sword & Sorcery setting.
BARBARIC COOPERATIVE ACTION
Venture into the world of Atlan with a friend, explore ancient dungeons filled with danger and treasure, embark on one of the many side quests,
or complete the campaign cooperatively!
SAVE COMPANIONS AND LET THEM HELP YOU
A party of adventurers is stronger than one man alone, however, remember that the experience points you gain will also be less.
HANDCRAFTED AND PROCEDURAL DUNGEONS
Many dungeons are carefully hand-designed, but at the same time, you will encounter many others that are procedural,
offering you countless combinations and making each exploration unique and rewarding.