Age of Barbarians Extended Cut
Games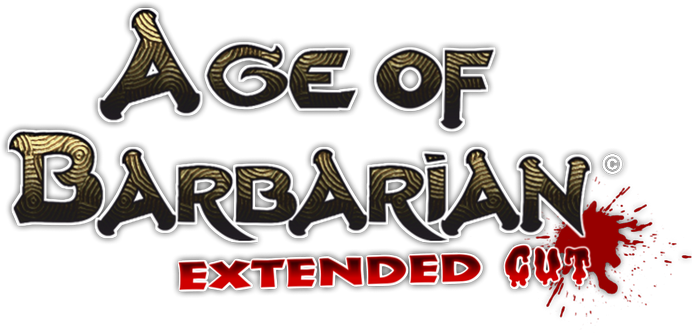 In a world where reality blends with dreams, an ancient revolting and unmentionable evil has woken up, bringing with it death and chaos.
Only courage, force and steel can bring back order.
Age of Barbarian Extended Cut is an action hack 'n 'slash game inspired to 80s, fantasy and sword-and-sorcery genre.
Age of Barbarian Ex is a Sword and Sorcery game, a genre that can't miss such items as the big and muscular barbarians, the scantily clad girls, hordes of bloodthirsty monsters,
a lot of gore, a pretty epic story and an addictive soundtrack!
In order to realize that, Age of Barbarian mixes many different elements together: Role Play Game, Platform and Hack'n Slash.
Aside from brutal blade fights, there are zones to explore, traps to avoid and even small riddles to solve.