Latest news
Age of Barbarians Chronicles is beginning to be quite solid.
The gameplay is being enriched with many elements, such as the ability to interact with the environment, the inventory accessible in real-time during the game, and the presence of procedural dungeons.
We are also enriching the combat system to make it the best possible.
Coming soon, two new videos: A new trailer and a commented gameplay video to explain all the mechanics and new features.
Hail Barbarians, there a scary Halloween to all from Crian Soft!
This scary witch is called Yra, and she will also make an appearance in Age of Barbarians Chronicle.
Randomized dungeons are one of the features of Age of Barbarian Chronicles. Not only the Dungeon's layout will be random, but also their contents.
Dungeons will be stratified according to their level of depth. The deeper the level, the more dangers and horrors the heroes will have to face.
Age of Barbarians Chronicles
From version 0.2.0, we have added a quick inventory to change weapons, armor, and equipment in real-time. The inventory capacity can be expanded in the course of the game. In addition. the objects carried have a specific weight, which will affect the character's stamina.
We present you a part of the world's Map of the Age of Barbarians Chronicles. From here, you can freely move around and select the various dungeons, towns, villages, and places to explore.
We've finally completed the inventory system. From here, you can select the armour, helmets, weapons, necklaces, rings, and belts that your character can wear.
Helmets, armour, and weapons are visually represented on your character. If the character is not wearing any armour, he or she will be completely naked.
In the next update, we will release the game world MAP!
Accessible from the Bonfire menu, using the "Journey" button.
... And we will unveil the name of the Age of Barbarians world!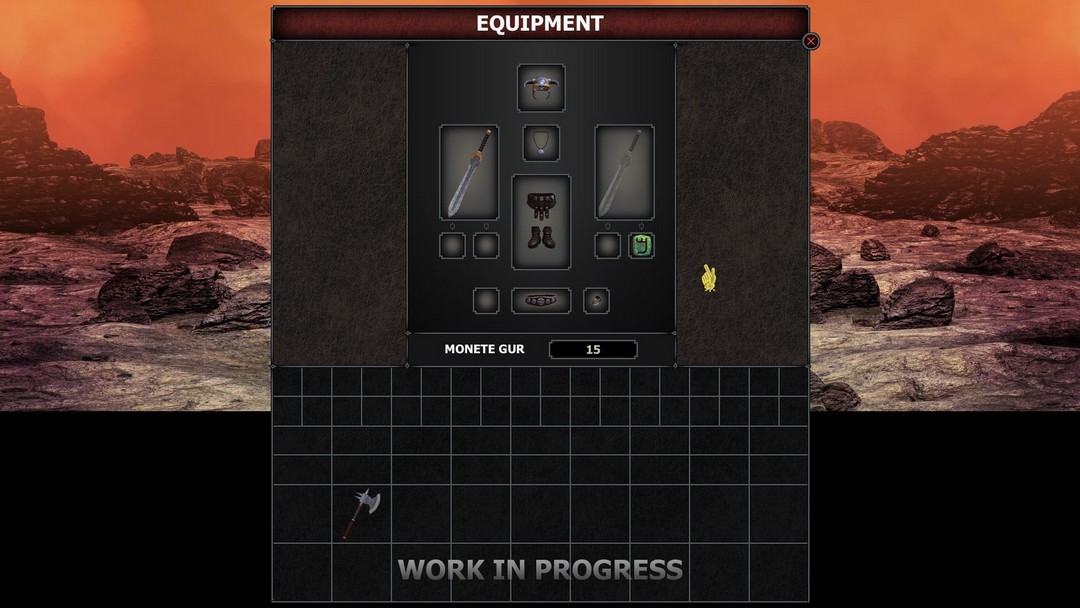 In all his barbaric splendor, we present to you this iconic poster of Xodan, King of Skar-Am the Shining City.
This new image is available for printing on t-shirts and other items on our marketplace at: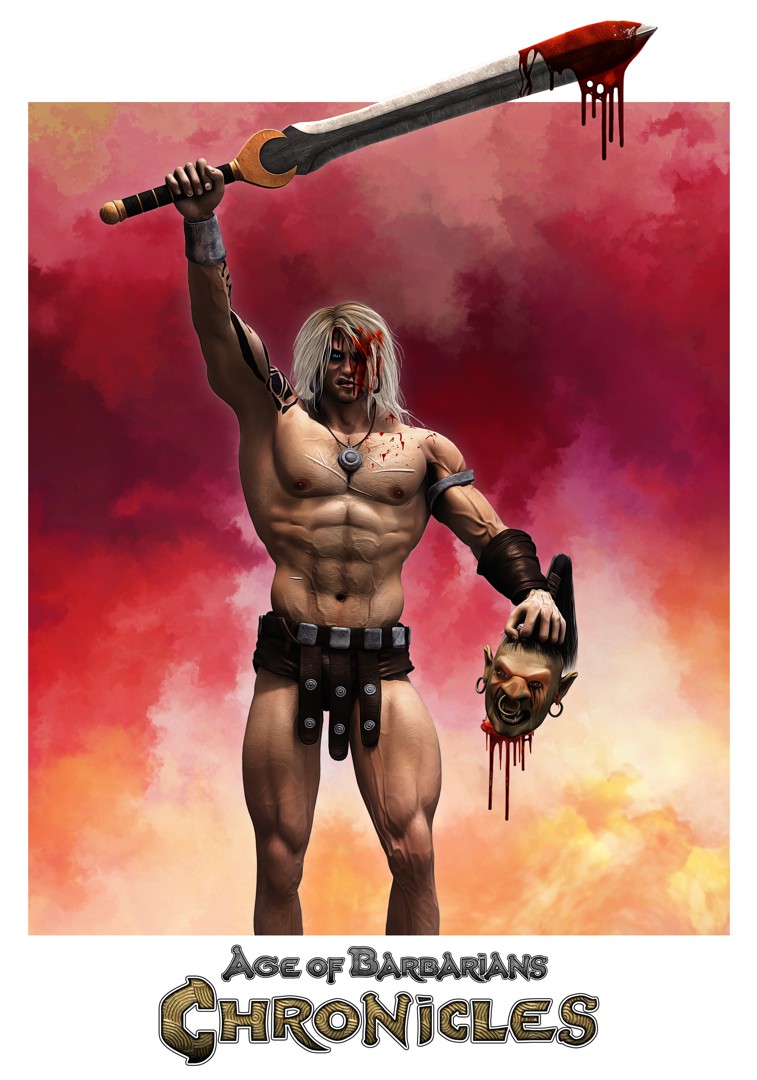 Age of Barbarians Chronicles
This week we in
troduce you to the character screen.
The character screen is a special window accessible during the bonfire. It allows you to allocate the stat points made available after a level-up.
Stat points can be spent to improve the character's main characteristics (Muscles, Constitution, Agility, Intelligence) or to buy new Skills and Powers.
Here is a small but important new feature we have added to Age of Barbarians Chronicles.
The Mini_Map. It can be seen in the top right-hand corner, showing the player's position and the Dungeons' discovered sections.
The Mini_Map can be zoomed in or out, and of course, it can also be turned invisible.
Yanah, Queen of Skar-Am, which means Shining City, is an exceptional woman. Known for her powers of divination, not everyone knows that she is also a lethal Beastmaster capable of controlling the most ferocious of beasts.
Barbarians, we have taken an important decision that, we want to clarify from the beginning, does not change our release schedule.
Revenge of the Barbarians will become part of a larger project called Age of Barbarians Chronicles!
Age of Barbarians Chronicles will include many stories about different barbarians and sorcerers.
Many times you have asked us: What happened to Belith? Who is She-Red? Will you make a game about the Death Bringer and so much more. Well, all these stories will be told in Chronicles.
Each story will be different and will be realized after the release of Chronicles, which will initially contain Revenge of the Barbarians, which, as you know, recount the story of Xodan, Yanah and their fight against the inhuman Zordax!
Regarding Patreon, the schedule doesn't change as soon as we finish Chronicles, we will start Age of Barbarians 2.
We are so busy developing the new games that we almost forgot to mention that we have joined the Steam Summer Sale! All our products are on sale until July 8th!
Revenge of the Barbarians
We're working on several new cutscenes, and we're pretty happy with them! In this scene, you can see Xodan and Yanah conversing with Gorlo!
Hey Barbarians, you asked us several times, and we finally did it. From today, you can buy a whole range of products dedicated to our various games; T-shirts, stickers, mugs, and more.
This is the first strictly WIP video we want to share with you.
Revenge of the Barbarians is the first game in development for the Age of Barbarians series on the Patreon platform.
Thanks again to all our barbaric supporters!
Here we are, Barbarians! Today, we're releasing on Patreon the first part of Age of Barbarians RPG for the first time. Many things are missing, but the Core system is all here.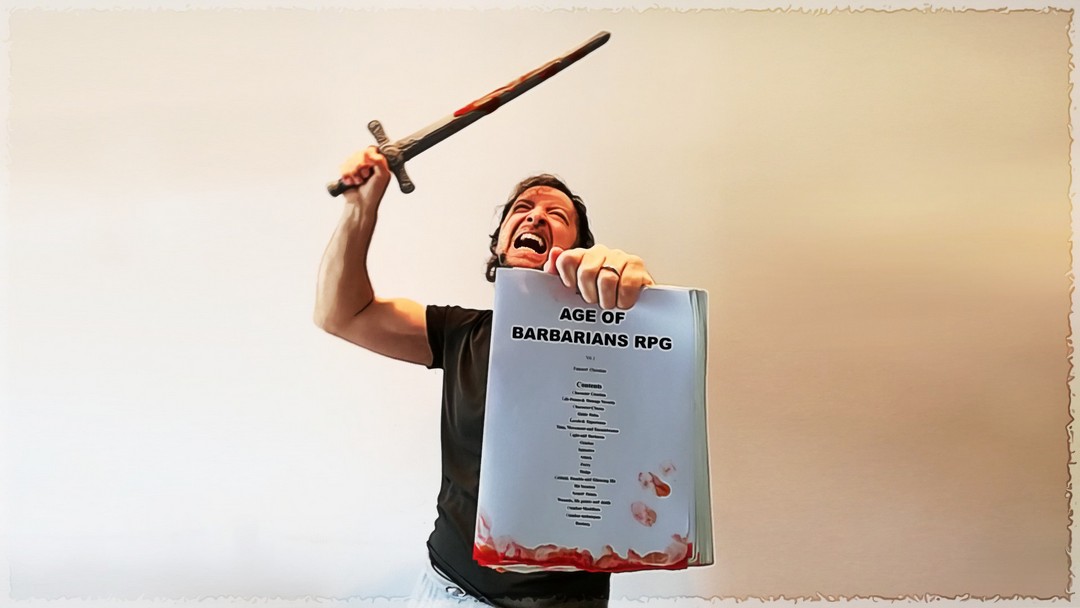 The Age of Barbarians RPG Rule book is growing by the day. In fact, it's created during the day and tested at night! The lost world of the Age of Barbarians has completely captured us.
This week we would like to share it with you, but we're not ready yet. So the first release of the first part of the game is postponed to the next week.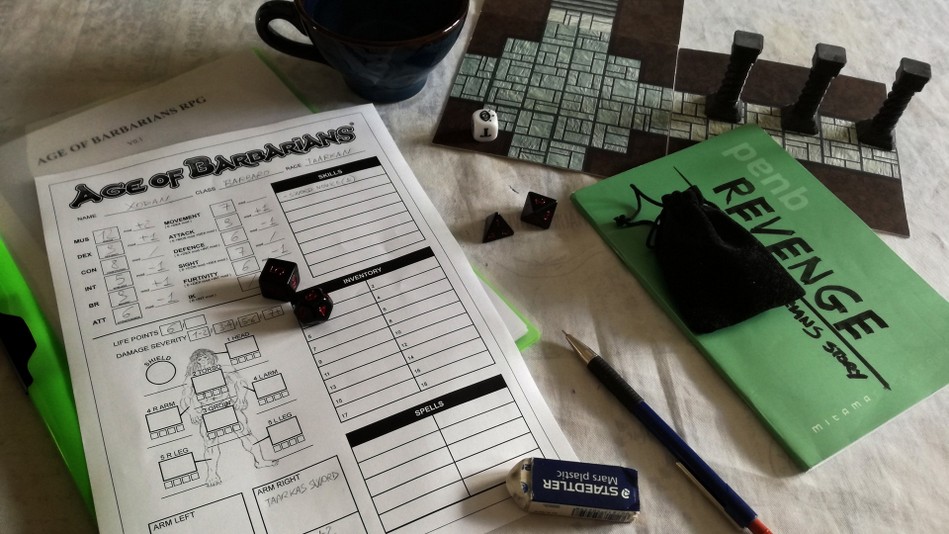 Hey Guys, many of you have asked us what happened with Metal Fury 3000, and here it is.
The Metal Fury trailer was a great success, and many distributors contacted us, including Heavy Metal itself.
Heavy Metal proposed that we transform the game and develop it with an official license. We stopped the development of Metal Fury and started working on a prototype (as you can see from the screenshots), in which it would be possible to relive the adventures of the iconic movie from the 81s and Heavy Metal 2000. The game was to be called Heavy Metal chronicles or Heavy Metal words.
Unfortunately, the project took a long, inconclusive drift. We wasted a lot of time, so we decided to start working on Armageddon Onslaught and then Revenge. You know the rest.
However, we remain available, whether to resume Metal Fury 3000 or, if we'll come to an agreement, Heavy Metal Chronicles.
In the meantime, we remind you that if you want to support our projects and, in particular, the Age of barbarians series, you can do it through our PATREON platform
:
https://www.patreon.com/ageofbarbarians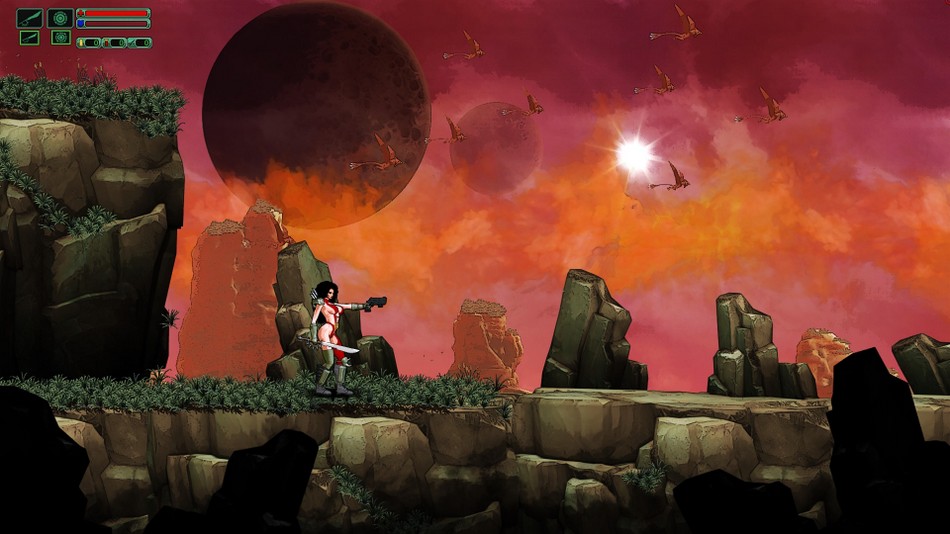 What's the point of having a saber-toothed tiger as a friend? Well, for example, it makes it safe to walk at night, even when your city is under siege.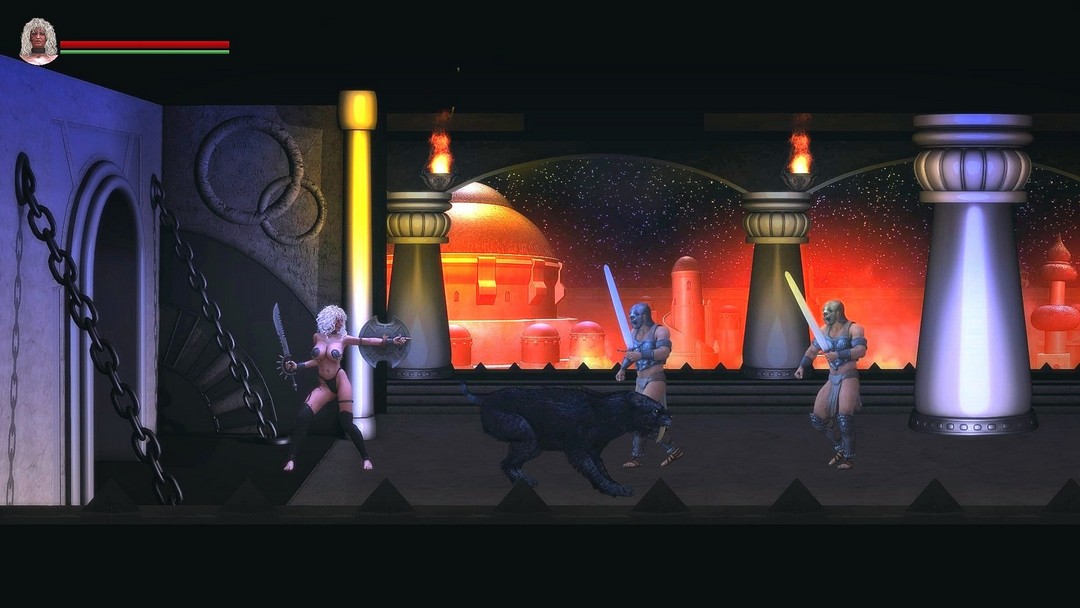 A new Barbarian game Revenge of the Barbarians, The new game we are working on, is a cry of love for the Sword and Sorcery genre. Again, may the gods hear the call that comes from the age of barbarians!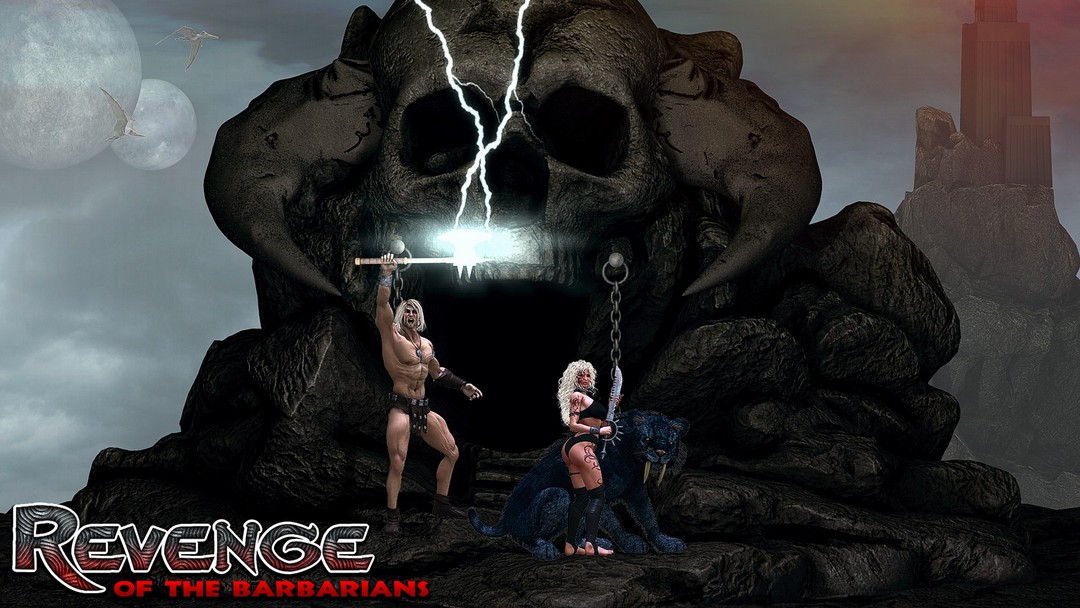 Today we wanted to release the new update 1.6.9 for Arena an Age of Barbarians story, but we couldn't. So we postpone it to the next week. As you know, the new update will add the third dimension to the fights, numerous adjustments to the engine, and we can confirm that it will completely remove the censorship in the "final" scenes.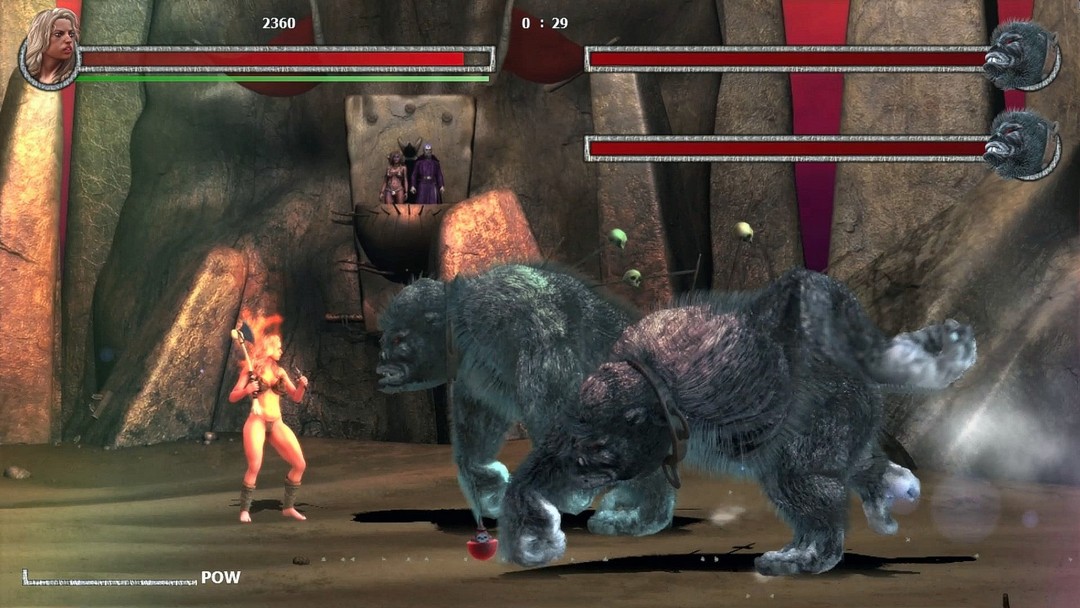 Yeah!
The Age of Barbarians' Patreon page is online!!!
An incredible journey is started right today! Something in which we believe, something we have a great passion for, which we have been cultivating for a lifetime, something that we'll be happy to share with you.
May the gods hear the call that comes from the age of barbarians!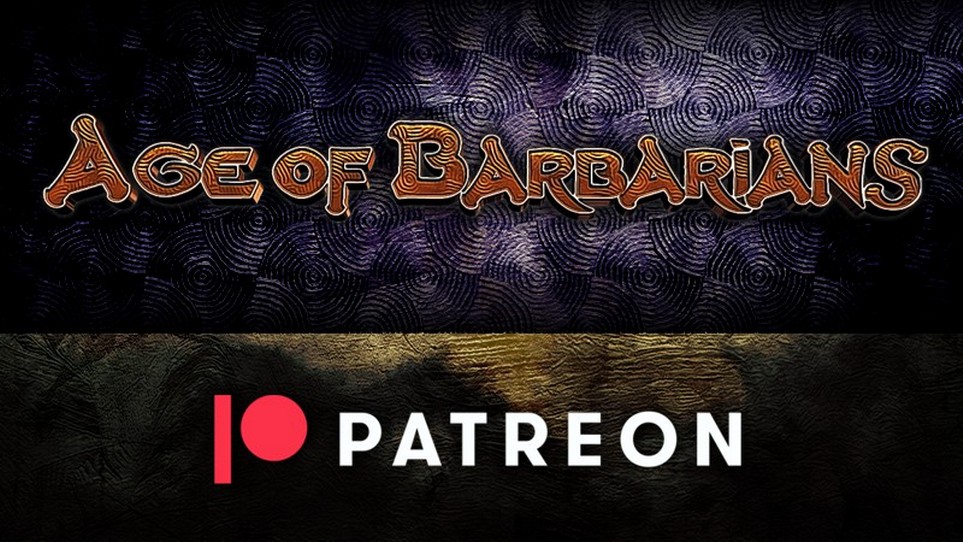 Hey Barbarians, we want to show you a new interesting feature that will be available in the upcoming patch for ARENA ( an Age of Barbarians story ).
The next update (1.6.9) will add the possibility to move up and down in the fighting stages.
This "3rd dimension" adds more strategy and variety to the fights.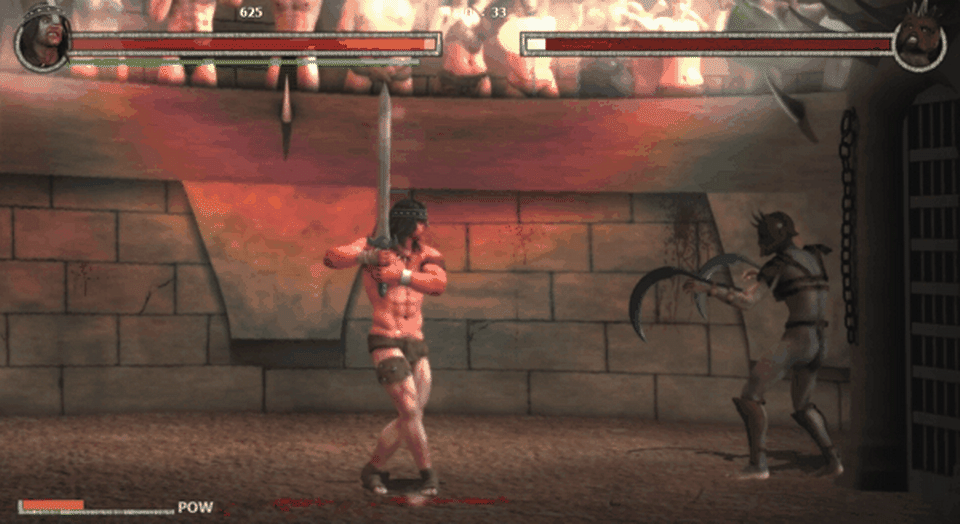 Hi guys, we're happy to show you the new Armageddon Onslaught trailer. Moreover, we have to announce that we need to move Armageddon Onslaught's release date to a later date (TBD).
We're making a lot of changes, so we need more time.
This week we want to show you the new ( and ultimate ) logo of our new upcoming game, Armageddon Onslaught. We've updated the logo even on the Steam page. Moreover, we're excited to announce to you that Armageddon is now no longer a "simple" run & gun, but it becomes a Metroidvania game. I know, guys, we're crazy.
Next week we'll update you about the game's story that is now changed too. Stay tuned.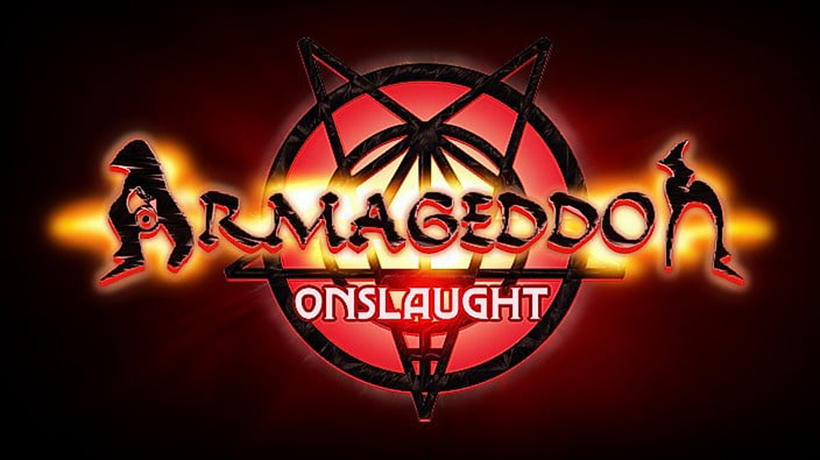 Hey, it looks like Raven has made a friend. Who knows what he has to tell her.
In Armageddon onslaught, you don't have to shoot all the time; Sometimes you should take a visit to the Paradise Lost pub, there're many interesting things to do there.
https://store.steampowered.com/app/1274810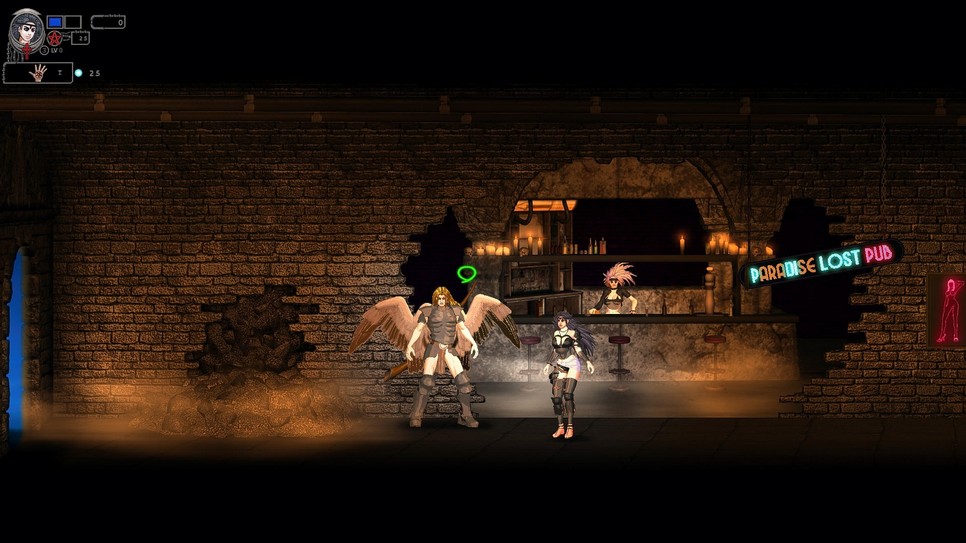 22/1/20
Hey metalheads, do you want to test some weapons and gore?
From this video, you can have a taste of the new weapons we added to the game. Moreover, as you can notice, we improved the characters and enemies' sprites that now look pretty better and detailed.
If you like it don't forget to add it to your wishlist and follow our game updates. \m/
5/5/20

Another illustration from the Art Book of Armageddon Onslaught by Fanucci Christian. It's a flying demon called "Pustole". If killed, it will drop some Power-Ups.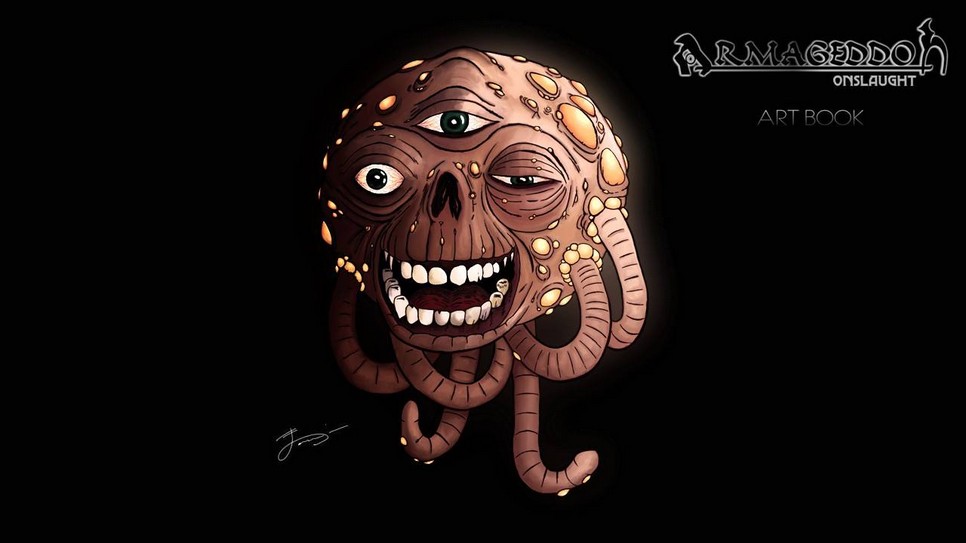 Hey Guys, we're excited to announce to you that an Art Book, fully illustrated by Fanucci Christian, will be available at the release date of Armageddon Onslaught.
The Art Book will contain the illustrations of all the characters, nightmarish creatures and apocalyptic Demons you will encounter in the terrifying world of Armageddon Onslaught.
https://store.steampowered.com/app/1274810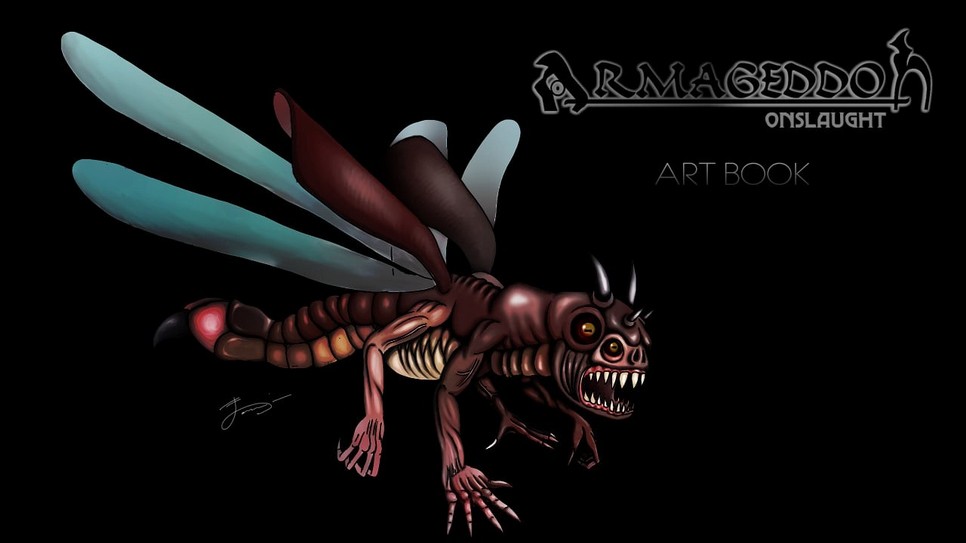 Nine Questions to Fanucci Christian, the Game Designer of Crian Soft.
1- When will Armageddon Onslaught be release?
Even if the game is almost complete we've to keep some time for testing and publicity. So probably it will be released in March 2021.
2- Is it true that Age of Barbarians 2 will use an isometric perspective?
Yes, we can confirm that AOB2 will use an isometric view, Dragon's Crown like.
3- Will Age of Barbarians 2 have more RPG elements?
Yes, the game will still be action-oriented, but the Role-Playing game features will be significantly implemented than in its predecessor.
4- Do you have a Patreon? I would like to support you.
We'll start a Patreon page soon, probably this January.
5- Is there gonna be a Karate Master 3?
Yes, KM3 is on our to-do list, but it will take a while.
6- How did you plan the development of Age of Barbarians 2 and Karate Master 3?
The main project right now is Armageddon Onslaught; However, we have already started working on AoB2. As soon as we finish working on Armageddon, we'll focus 100% on AOB2 (that will happen probably from this december) - Then, as soon as we'll get to a good point, we'll start to work on Karate Master 3 too.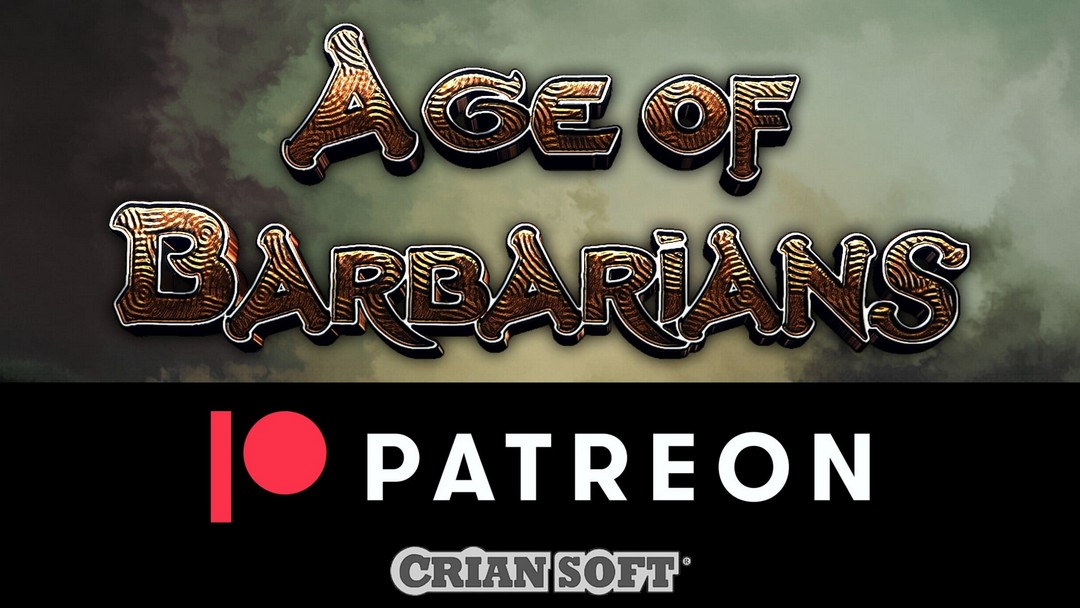 Hey Barbarians, we're forging the sequel of Age of Barbarians.
Months to months, days to days, hours to hours, minutes to minutes, every second, the game becomes closer to its final path: the release day.
Anyhow, much remains to be done.
In the last month, we have worked mainly on the code; therefore, still, we aren't ready to show you any game images.
For us there is no spring Just the wind that smells fresh be·fore the storm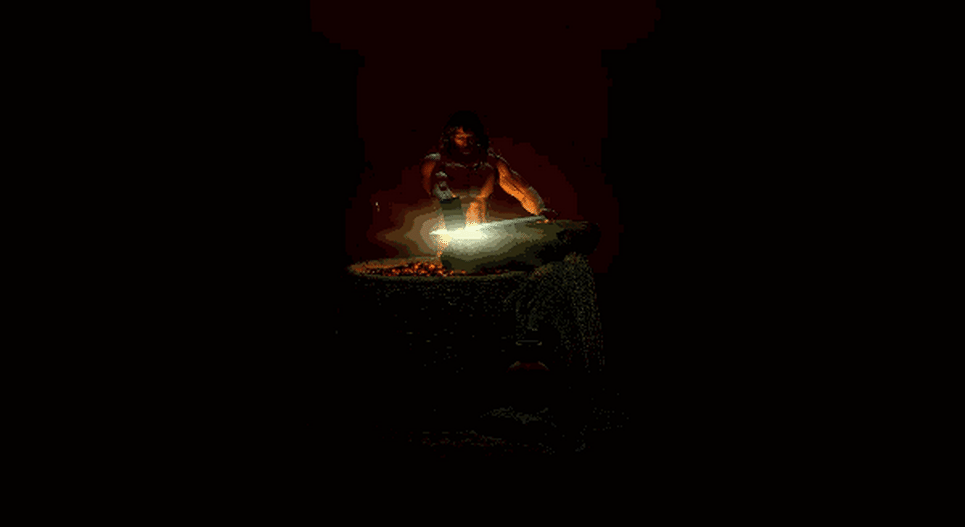 Hey guys,
First of all, I want to say Thank you, for all the support you give to Crian Soft! That's will never forget...
Now the big question is :
What's the future of the Age of Barbarians series?
Many features have been requested.
So many ideas, a lot of ambition... That is good
Now, "Age of Barbarians" is a game that was first released in 2012...
So, in order to add all the new features, you requested us, in order to create a new reference point on the history of the Sword & Sorcery games genre...
in simple words ... to make the game awesome!
We need to re-write the code from the very beginning.
For this reason, we're already working on AGE OF BARBARIANS 2
For the moment we cannot say anything else, we are not yet ready! .. DAMNED!!!!
Moreover, concerning the series, we can anticipate that we are also working on two other projects and that they are not video games.
But, this.. is another story!…
Now keep your belts fastened, because the next week we'll officially announce the name of our next upcoming sci-fi title.