Latest news
Barbarians, the Patron's campaign for our popular series, Age of Barbarians, is almost complete, and we count to open the Patreon page the next week.
By supporting us through the Patreon campaign, you will not only help us to develop Age of Barbarians 2, but you will also help us develop new content and keep the whole Age of Barbarians series alive.
Next week is approaching, and so the new age of barbarians.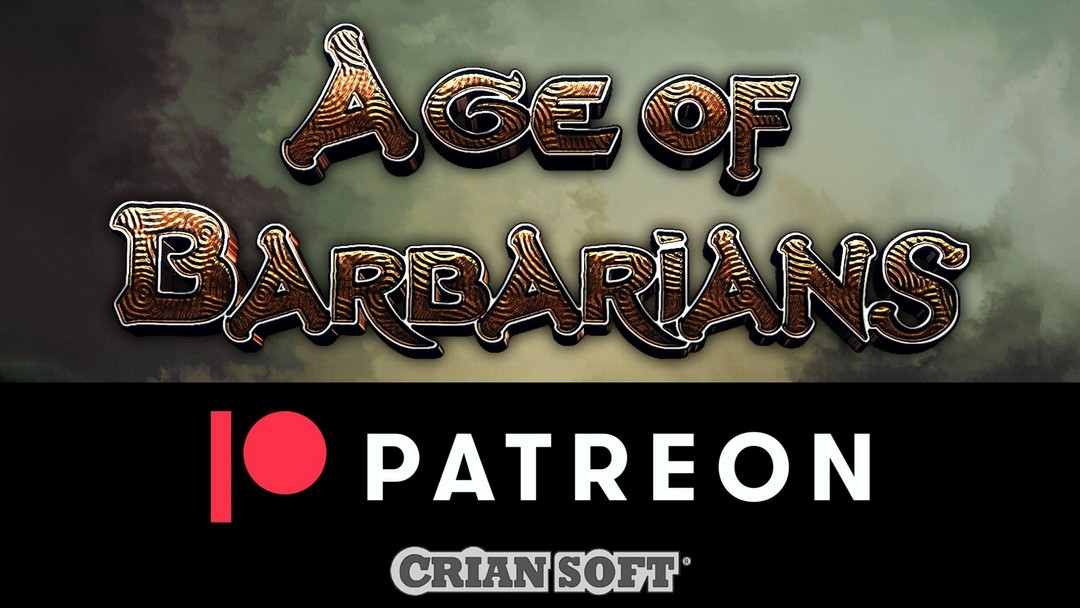 Hey Barbarians, we want to show you a new interesting feature that will be available in the upcoming patch for ARENA ( an Age of Barbarians story ).
The next update (1.6.9) will add the possibility to move up and down in the fighting stages.
This "3rd dimension" adds more strategy and variety to the fights.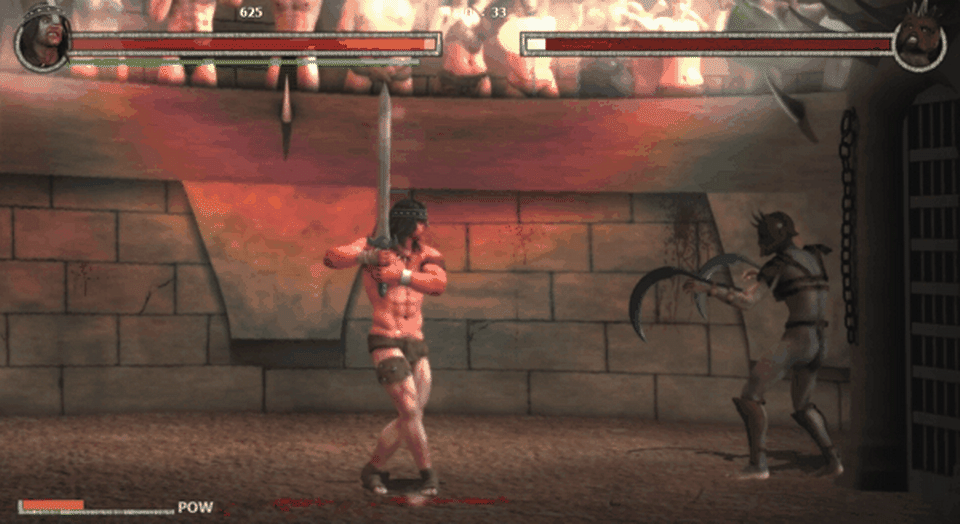 Hi guys, we're happy to show you the new Armageddon Onslaught trailer. Moreover, we have to announce that we need to move Armageddon Onslaught's release date to a later date (TBD).
We're making a lot of changes, so we need more time.
This week we want to show you the new ( and ultimate ) logo of our new upcoming game, Armageddon Onslaught. We've updated the logo even on the Steam page. Moreover, we're excited to announce to you that Armageddon is now no longer a "simple" run & gun, but it becomes a Metroidvania game. I know, guys, we're crazy.
Next week we'll update you about the game's story that is now changed too. Stay tuned.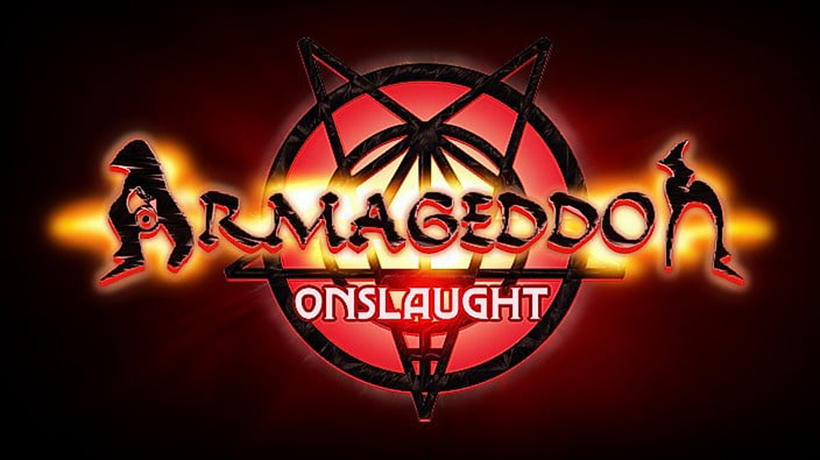 Hey, it looks like Raven has made a friend. Who knows what he has to tell her.
In Armageddon onslaught, you don't have to shoot all the time; Sometimes you should take a visit to the Paradise Lost pub, there're many interesting things to do there.
https://store.steampowered.com/app/1274810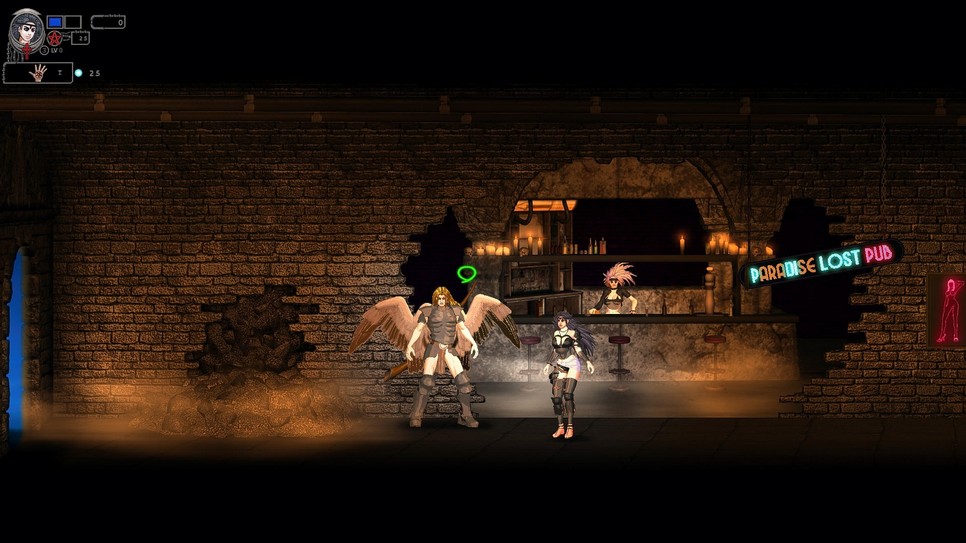 22/1/20
Hey metalheads, do you want to test some weapons and gore?
From this video, you can have a taste of the new weapons we added to the game. Moreover, as you can notice, we improved the characters and enemies' sprites that now look pretty better and detailed.
If you like it don't forget to add it to your wishlist and follow our game updates. \m/
5/5/20

Another illustration from the Art Book of Armageddon Onslaught by Fanucci Christian. It's a flying demon called "Pustole". If killed, it will drop some Power-Ups.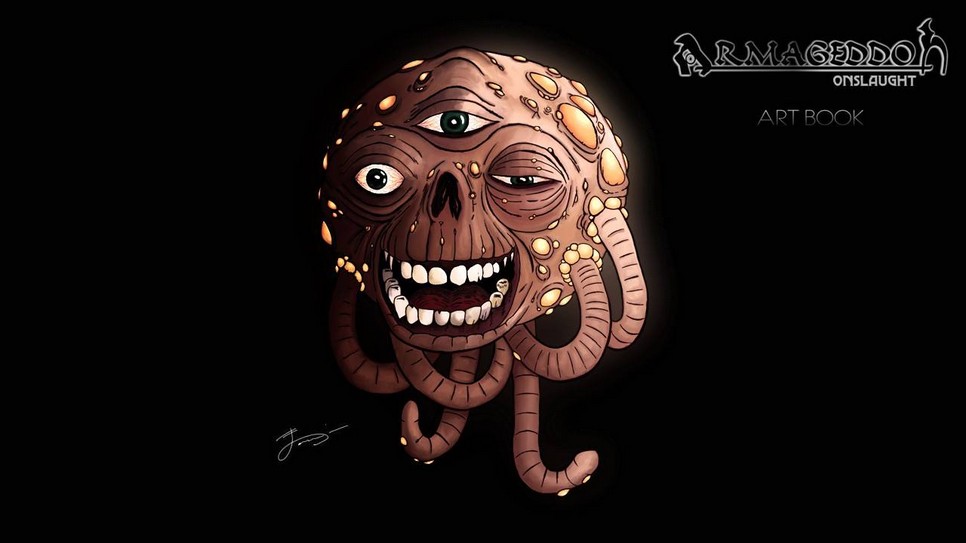 Hey Guys, we're excited to announce to you that an Art Book, fully illustrated by Fanucci Christian, will be available at the release date of Armageddon Onslaught.
The Art Book will contain the illustrations of all the characters, nightmarish creatures and apocalyptic Demons you will encounter in the terrifying world of Armageddon Onslaught.
https://store.steampowered.com/app/1274810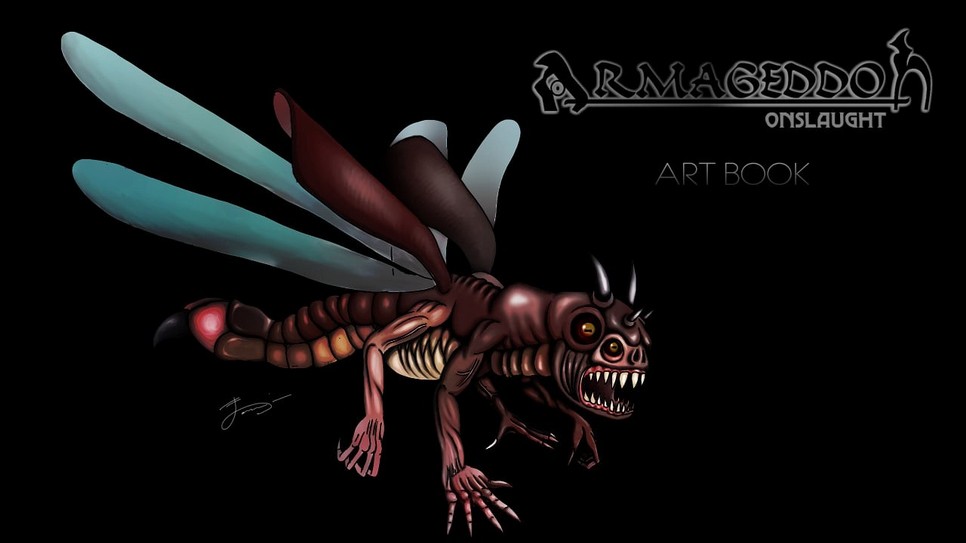 Nine Questions to Fanucci Christian, the Game Designer of Crian Soft.
1- When will Armageddon Onslaught be release?
Even if the game is almost complete we've to keep some time for testing and publicity. So probably it will be released in March 2021.
2- Is it true that Age of Barbarians 2 will use an isometric perspective?
Yes, we can confirm that AOB2 will use an isometric view, Dragon's Crown like.
3- Will Age of Barbarians 2 have more RPG elements?
Yes, the game will still be action-oriented, but the Role-Playing game features will be significantly implemented than in its predecessor.
4- Do you have a Patreon? I would like to support you.
We'll start a Patreon page soon, probably this January.
5- Is there gonna be a Karate Master 3?
Yes, KM3 is on our to-do list, but it will take a while.
6- How did you plan the development of Age of Barbarians 2 and Karate Master 3?
The main project right now is Armageddon Onslaught; However, we have already started working on AoB2. As soon as we finish working on Armageddon, we'll focus 100% on AOB2 (that will happen probably from this december) - Then, as soon as we'll get to a good point, we'll start to work on Karate Master 3 too.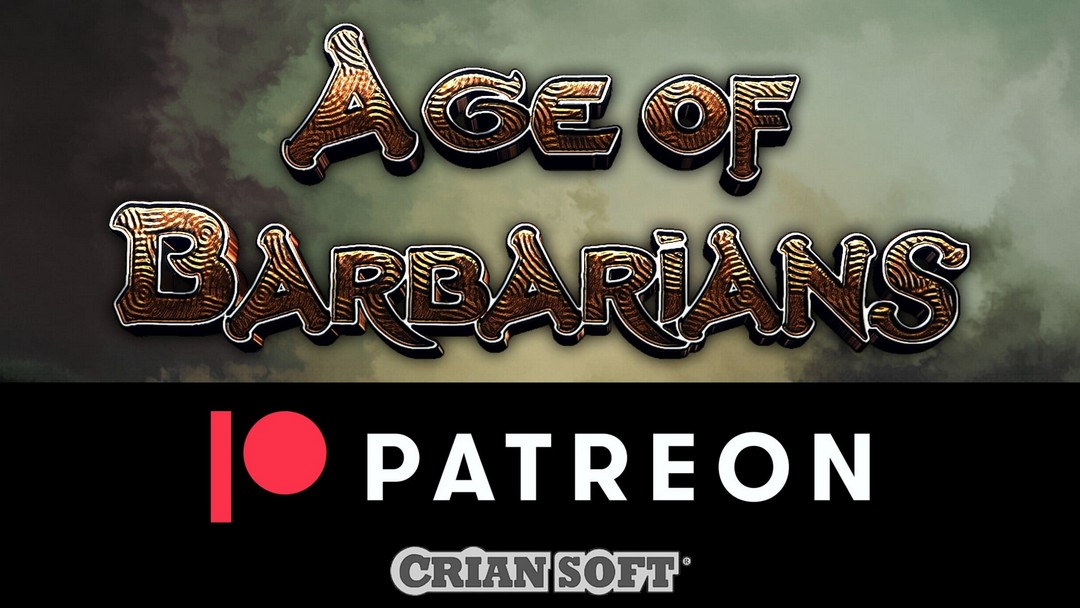 Hey Barbarians, we're forging the sequel of Age of Barbarians.
Months to months, days to days, hours to hours, minutes to minutes, every second, the game becomes closer to its final path: the release day.
Anyhow, much remains to be done.
In the last month, we have worked mainly on the code; therefore, still, we aren't ready to show you any game images.
For us there is no spring Just the wind that smells fresh be·fore the storm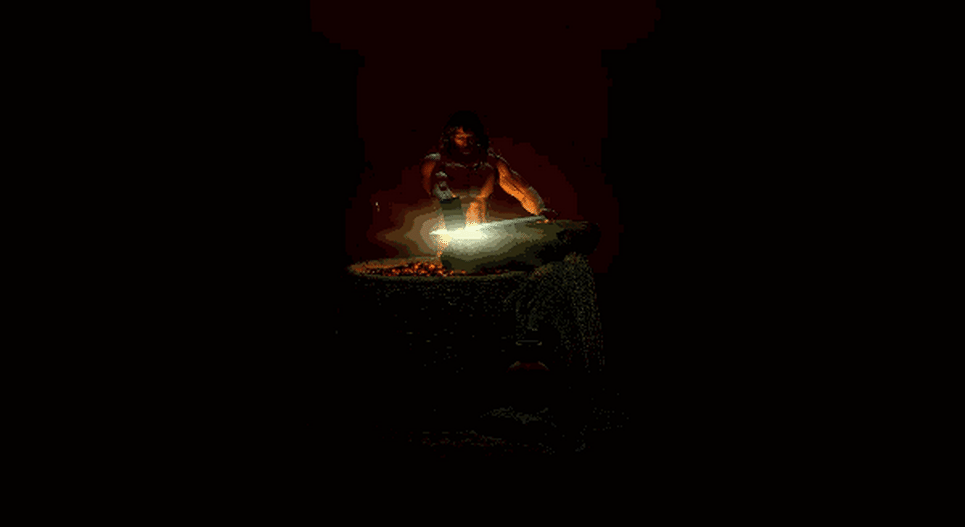 Hey guys,
First of all, I want to say Thank you, for all the support you give to Crian Soft! That's will never forget...
Now the big question is :
What's the future of the Age of Barbarians series?
Many features have been requested.
So many ideas, a lot of ambition... That is good
Now, "Age of Barbarians" is a game that was first released in 2012...
So, in order to add all the new features, you requested us, in order to create a new reference point on the history of the Sword & Sorcery games genre...
in simple words ... to make the game awesome!
We need to re-write the code from the very beginning.
For this reason, we're already working on AGE OF BARBARIANS 2
For the moment we cannot say anything else, we are not yet ready! .. DAMNED!!!!
Moreover, concerning the series, we can anticipate that we are also working on two other projects and that they are not video games.
But, this.. is another story!…
Now keep your belts fastened, because the next week we'll officially announce the name of our next upcoming sci-fi title.