Latest news
23/10/16
Hey Barbarians, we just released a new trailer of Age of Brbarian Ex 1.7.2! If you Like it,Share it!
28/9/16
Age of Barbarian EX: Hey Barbarians, the update 1.7.1 is ready! Beast Riders, prepare yourself to fight!
17/9/16
Hey Barbarians, the update 1.6.8 is ready!
In the Jungle, the savages are waiting for you!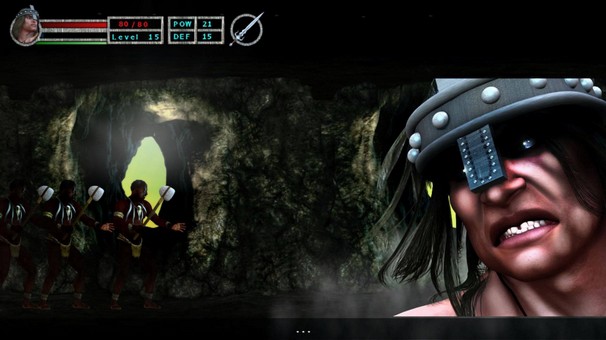 2/9/16

Hey Barbarians, the update 1.6.7 is ready!
We'll do our best to fix all the issues reported and update the game on regular basis. Thank you!
7/9/16
Hi pilots, we just released the update 1.3.9 for Battle Armor Division.
28/8/16

ARENA update #1#
We are BACK!!! And . . . we are already working on Age of Barbarian and Arena, about this last one, don't worry, it will not be a Street fighter clone, it will be a very particular game.
ARENA will be very original and controversial, like all the Age of Barbarians series!
We'll try to open the shop very soon and so the discussion forum. We are very open to hear from you what you'll love to see in this game.
We can already tell you that we'll consider ARENA a side story of the events narrated in Age of Barbarian. More details will coming soon! ;)
We are also considering to put the game in Early Access, we are a small Team and it will be very helpful for us. What do you think about? And more than over, What's the best in life?
05/7/16
We have a great news!!!
Age of Barbarian ARENA is on GreenLight!
Once we pass the Greenlight we'll release a special version of the game, new graphic, new contents and a lot more!
We need you guys, Vote for US!!! Help ARENA, to pass the greenlight!
Help us spread the word! Yeaargh!
17/6/16
Age of Barbarian Ex, update 1.6.1 !!!
It contains a lot of improvements and new contents. Go and discover it! High adventures are waiting for you!
14/6/16
OSU Guys,
Update 1.1.2 – Patch Notes
- Keyboard config: mouse cursor sometimes doesn't displey property, fixed.
- Stability of the game implemented.
- Memory optimization.
- Game Engine optimization.
2016 CRIAN SOFT©. All rights reserved